Canterbury Music, Dance & Drama Studio Tuition Lessons Available NOW!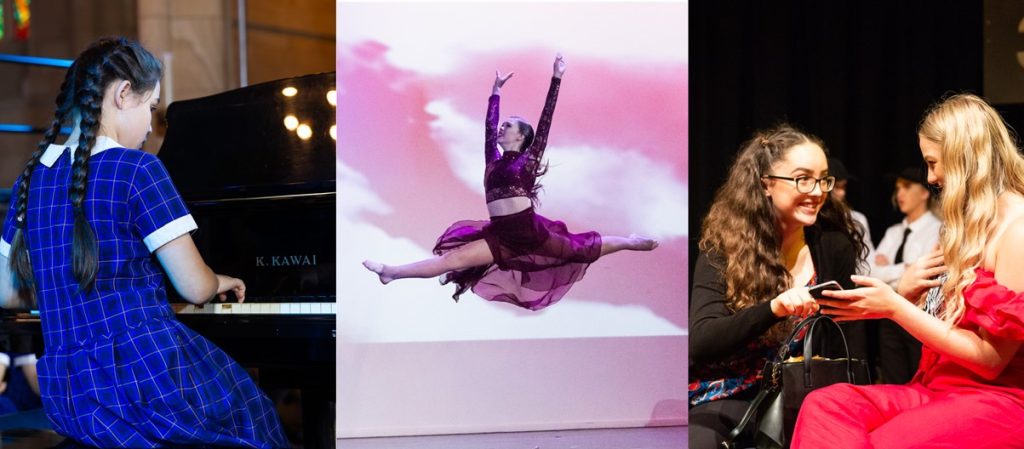 Learn musical instruments, alongside dance and drama skills, with Canterbury's Studio Tuition Program.
PLEASE CLICK HERE for information regarding our in-house Studio Tuition Program, including new enrolments for 2023.
Canterbury encourages students of all ages to be actively involved in developing their artistic talents and interests through Studio Lessons in Music, Dance, Speech, Drama and Communication.
All students are provided with the opportunity to have lessons in an area or areas of their choice.
These lessons are an important part of our holistic academic program, with lessons scheduled on rotating timetables throughout the College day.
The Studio Tuition Program is staffed by specialist instrument, voice, dance, speech, drama and communication teachers committed to fully developing the abilities of their students.
Students may elect to undertake examinations in their chosen fields through recognised examination boards, e.g. A.M.E.B. and Trinity College.
They may also perform in the Studio Recital Series held throughout the year.
Lesson Types:
Individual and paired lessons are available for Music, Dance and Speech, Drama and Communication.
Small group lessons are only available for Junior School students in Dance and Drama and some musical instruments.