Canterbury College Taipans Teams Score BIG At TAS eSports Grand Finals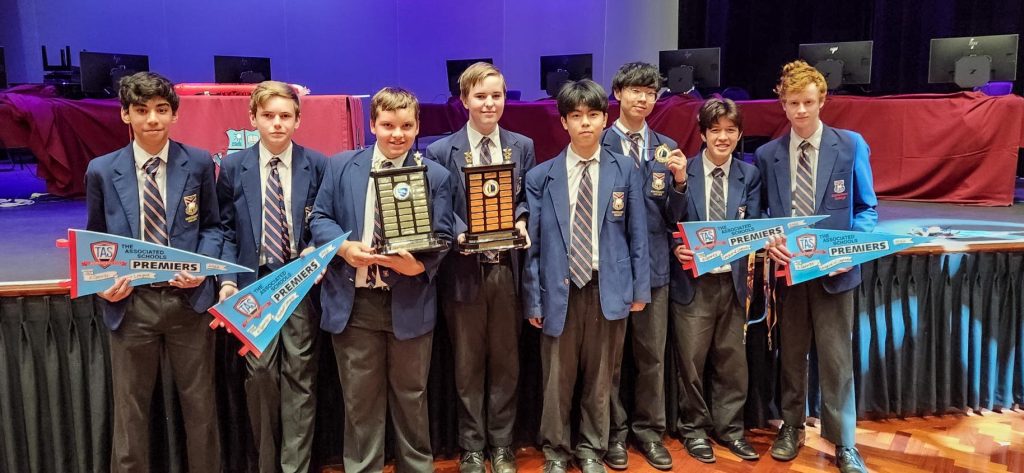 After a full year of competing in eSports, The Associated Schools Grand Finals for Rocket League and League of Legends were held on Saturday 12 November 2022. 
Our Canterbury Rocket League Team began the day playing against John Paul College and quickly secured a 3-1 victory, moving them onto the finals and facing last year's reigning champions St Columban's College.
The final was nail-bitingly tense, but Canterbury worked together as a united team, keeping their defences strong, and their opponents stayed scoreless after 35 minutes of play in a best-of-five match.
Ultimately, our Rocket League Team was successful in securing the TAS Championship Trophy! 
Our Canterbury League of Legends Team were against more challenging opposition, playing out to 35 minutes in both rounds against Ormiston College and St Paul's School.
Still, they brilliantly built up an astounding 22 eliminations against their opponent in the finals.
Using a more prevailing and efficient playing style, Canterbury Secondary students Sam, Roy, Lucas, Peter and Stephen overcame their assertive rival team, and eventually took home the TAS Championship Trophy with a clean sweep. 
Well done to all our competitors!