Canterbury Campus Uniform Shop: Term Break Closure | Monday 19 June – Monday 10 July (Inclusive)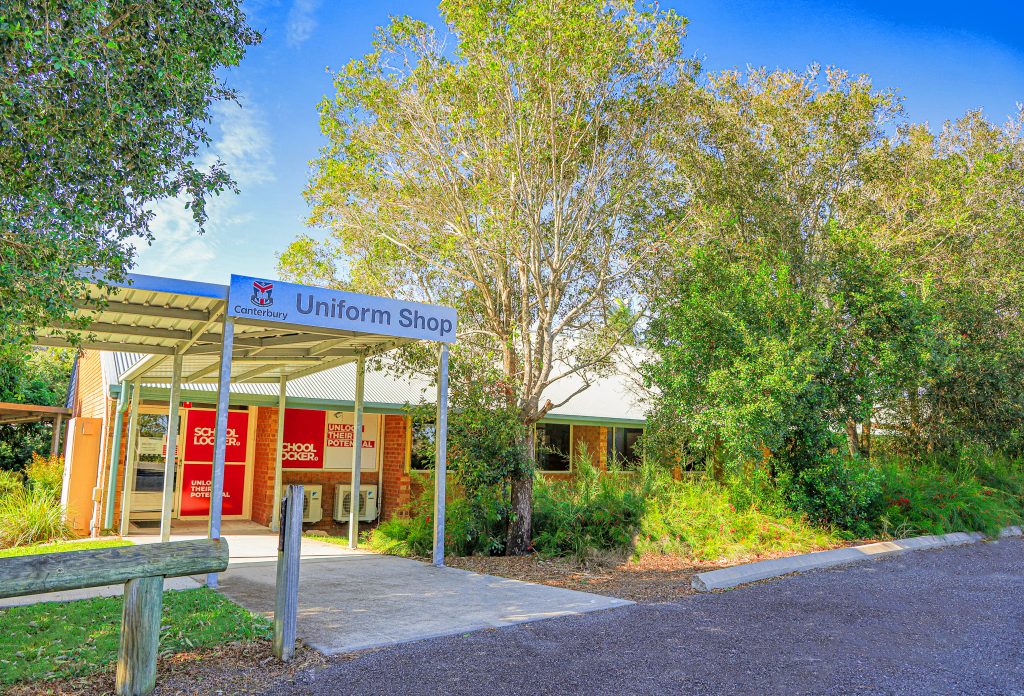 Our Campus Uniform Shop will be CLOSED over this Mid-Year Winter School Holidays, from THIS Monday 19 June 2023, and will reopen when school recommences on Tuesday 11 July, after Monday's Student Free Day.
During Term 3's first week back, the Campus Uniform Shop will be open on Tuesday, Wednesday, Thursday and Friday from 7:30am – 11:30am each morning.
Normal in-term trading days and hours (see below) will resume from Term 3, Week 2 starting Monday 17 July 2023.
Our partner The School Locker Superstore over at Loganholme, will be open during these school holidays for any uniform purchases.
Parents/Carers: Thank you for your business support across a very busy Term 2.
Students: Enjoy your winter holiday break!
Kind regards
Ms Sandra Allen
Uniform Shop Manager
Canterbury College
CANTERBURY COLLEGE – CAMPUS UNIFORM SHOP
Tel: 07 3299 0925
Email: 
Address: Access Via Old Logan Village Road Gate (was Gate D) or Sports Precinct Gate (was Gate E), 182 Old Logan Village Road, Waterford.
In-Term Opening Hours: Monday, Tuesday, Thursday and Friday: 7:30am – 11:30am, Wednesday: Closed, Weekends: Closed.
THE SCHOOL LOCKER – LOGANHOLME SUPERSTORE
Tel: 07 3440 9701
Email: 
Address: Shop 2, 3878 Pacific Highway, Loganholme.
Opening Hours: Monday, Tuesday, Wednesday and Friday: 8:30am – 5:00pm, Thursday: 8:30am – 6:00pm, Saturday: 9:00am – 3:00pm, Sunday: Closed.
Online Orders
Online uniform ordering and purchasing is available 24/7.
Online Ordering Canterbury College QuickLink HERE.
You can pick up your items at either the campus or Loganholme store in person during opening hours OR have them delivered at an additional cost.
Please advise your preferred pick-up store, plus pick-up date and approximate time, via email – 
Please remember to keep the tags and packaging from your new items, just in case an exchange is required.
Second-hand uniforms are not for sale online as there is no refund or exchange on these items.
ALL Payment Methods
IN-STORE: EFTPOS, Credit Card or Cash.
ONLINE: Credit Card or BPAY.
Please Note: The campus Uniform Shop does not accept Credit Card payments over the telephone.