Canterbury Athletes @ Queensland School Sport Volleyball Championships | Weekend Results
Year 12's Jeremy Kriletich, Year 10's Juliana Tamala and Year 9's Amir Kakayee competed over the weekend at the Queensland School Sport Volleyball Championships at Nathan's Nissan Arena.
Amir represented in the U15 Boys playing as Libero.
His team played a strong competition finishing in 4th place.
At the Closing Ceremony, Amir was selected to represent Queensland in the U15 team as a shadow player.
Well done on your efforts Amir!
Juliana represented in the U15 Girls finishing in 3rd place.
Juliana played out of position for the whole competition.
She normally plays setter – however, she did what the team needed and competed as an opposite.
With her depth of talent and resilience, learning the new position during the heat of competition, Juliana was announced as a shadow player for the U15 Queensland team.
Awesome stuff Juliana!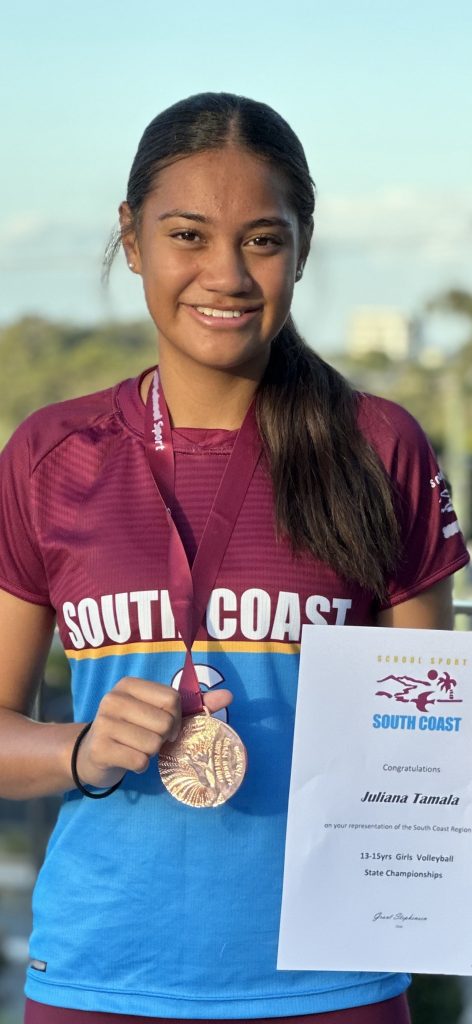 Finally, Jeremy represented in the U19 Boys.
His team were trailing 0-2 in the Bronze Medal Match, but dug deep and came back to reverse sweep and win 3-2!
Jeremy himself played a terrific tournament and was consistently dominant on the net.
Jeremy was announced at the Closing Ceremony as a member of the U19 Queensland Merit Team.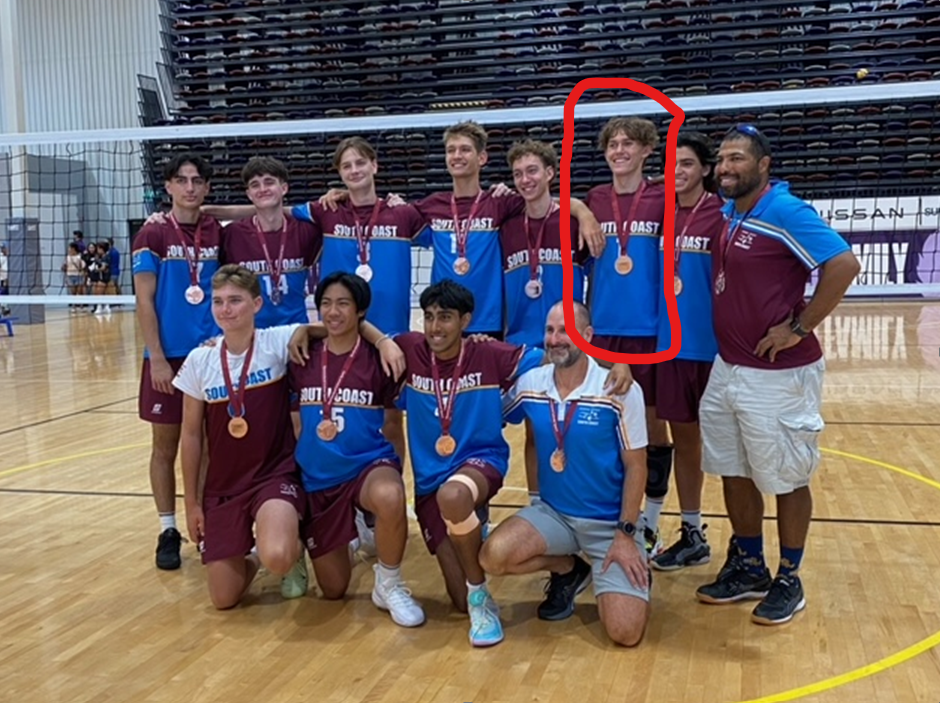 Congratulations to our three Canterbury volleyballers!
Mr Andrew Porter
Teacher