8-Week Chess Mates Program: Canterbury Term 2 – STARTS FRIDAY! ♟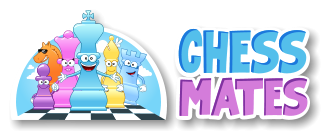 What: 8-Week Chess Mates Program – Chess Mates is the preferred chess class provider for parents and children right across Queensland!
When: 3:20pm – 4:00pm Every Friday Afternoon For 8 Weeks.
First Session: THIS Friday 29 April 2022.
Last Session: Friday 17 June 2022.
Where: Canterbury's Junior School Library Discovery Centre.
Who: ALL Prep – Year 1 students are warmly invited to take part in this program.
Cost: The total cost of the 8-week program is $120.00
8 weeks x $15 per weekly class = $120.00
PLEASE CLICK THIS WEBLINK to register your child/ren for the program.
Students can book in at any time and they only need to pay for the remaining weeks.
PLEASE CLICK HERE to learn more about the Chess Mates Program.
Read all the many academic benefits below!