2023 FUSE Cup Mario Kart Scenic Rim Regional Grand Final | Event Report & Photos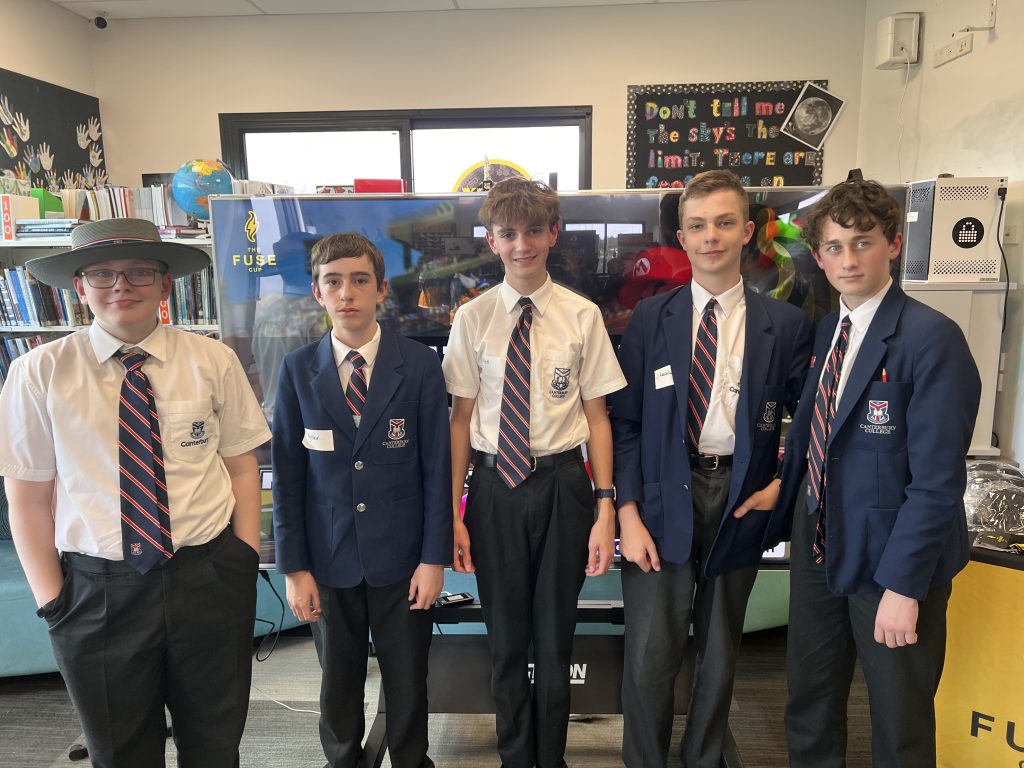 On Thursday last week, four students from across Years 7 and 8, Lincoln Homann, Matthew Flaherty, Lochlan McDougall and Ashton Burke – with the support of Alexander Sayers, attended the 2023 Scenic Rim Regional Grand Final for the FUSE Cup Mario Kart competition.
The boys performed well with two students reaching the Grand Final.
Matthew finished in second place while Ashton won fourth place.
I would like to thank all the boys for their sportsmanship throughout this eSports tournament – they should all be extremely proud of their efforts.
We all look forward to the next competition!
Regards
Mr Ben Edwards
Secondary School Teacher & eSports Coordinator
Attention ALL Students:
Are you a gamer?
Do you play Mario Kart, Smash Bros, Rocket League, Valorant or Minecraft?
Would you like to play for fun or in competitions?
Our eSports afternoons run every Tuesday in-term from 3:15pm – 5:00pm across Rooms M2-4.
They are open to ALL students from Years 5-12.
Come along this week to find out more… You are MOST welcome!