2023 Battle Of The ROCK Bands | WINNERS: Canterbury's Second Wave, Ashlyn Dinsdale & Rory Walker!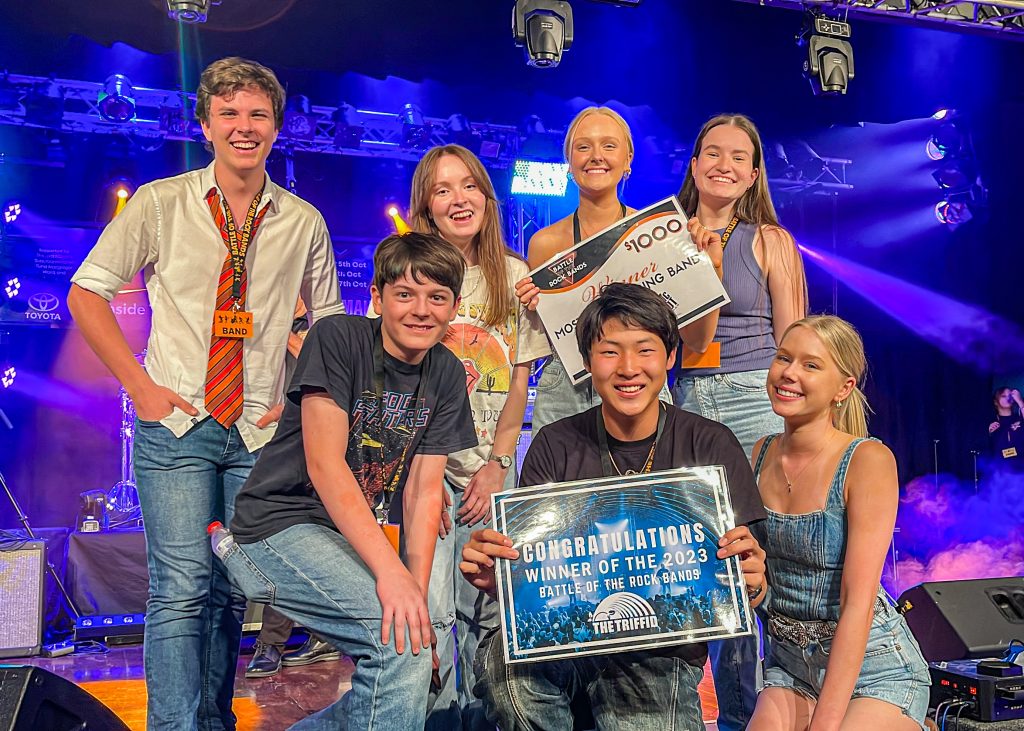 Canterbury's Senior Rock School Band Second Wave performed on-stage at the 2023 Annual Battle Of The ROCK Bands competition, held last night at Clairvaux MacKillop College.
We appeared on the first night (5 October) of this three-day competition AND won the following categories!
Most Outstanding Band: Second Wave (the top prize!)
Most Outstanding Musician: Ashlyn Dinsdale (Year 12)
Most Outstanding Vocalist: Rory Walker (Year 12)
For winning the top prize on the night, Second Wave received $1,000 prize money for the College to spend at 'The Music Spot'.
Plus, they earned the opportunity to perform live at The Triffid on 19 December this year, along with the winning bands from nights two and three.
Rory also received a Sure SM58 microphone, while Ashlyn received a $100 Mannys Music voucher for their individual victories, along with their trophies.
A HUGE congratulations to Second Wave and these two band members especially!
Thank you also to Mr Simon Lane for managing the band, as well as Mrs Louise Wheatley and Dr Katrina Peddell for their photos and videos of our students on stage.