2023 AMEB QLD Diploma Awards Ceremony | Congratulations Dylan You, Haydn Li & Isabella Oxenbridge!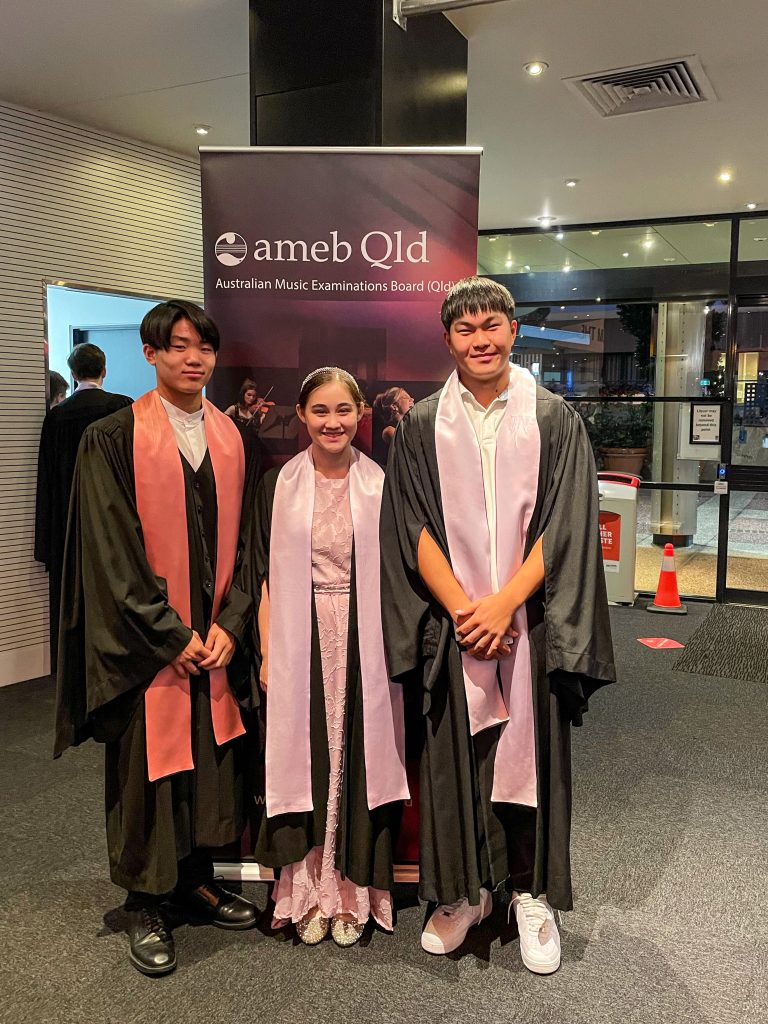 Back in March, three highly talented Canterbury students attended the Australian Music Examinations Board (AMEB) Queensland's 2023 Diploma Awards Ceremony, held over at the Queensland Conservatorium.
They were among 85 Diplomats who attained AMEB Diploma level examinations in 2022 in Queensland.
Year 12 student Dylan You was presented with 2 AMusA Awards – one for piano and the other for clarinet – an uncommon feat at this level.
Year 10 student Haydn Li was presented his LMusA on the viola – the only person in the entire state of Queensland to do so.
Year 9 student Isabella Oxenbridge was presented her AMusA with Distinction for piano – one of only five people to do so in the entire state of Queensland.
Amazingly, of the seven only people selected to perform at this special evening – Canterbury students filled two spots.
Isabella gave a tenderly sensitive rendition of the Beethoven G major Sonata, followed by Haydn's stunning account of the virtuosic Scherzo-Tarantella by Wieniawski.
Better yet, Isabella and Haydn were also the only two student recipients of special awards.
Isabella won the Joyce Phillips Award from the Quota Club of Brisbane for a promising student of piano.
While Haydn took home the AUSTA Strings Award (Qld) from the Australian Strings Association (AUSTA) for high achievement in attaining a Licentiate in Music, Australia for the viola.
To have Canterbury students front and centre in such a prestigious event is truly remarkable, and further cements Canterbury's reputation as a music powerhouse!
More photos can be found on our Facebook page HERE.
Regards
Mr Tim Li
Coordinator of Piano/Chamber Music