2022 Years 3-6 Interhouse Swimming Carnival | 8:45am – 2:40pm, Monday 21 November @ Canterbury Aquatic Centre | ALL WELCOME!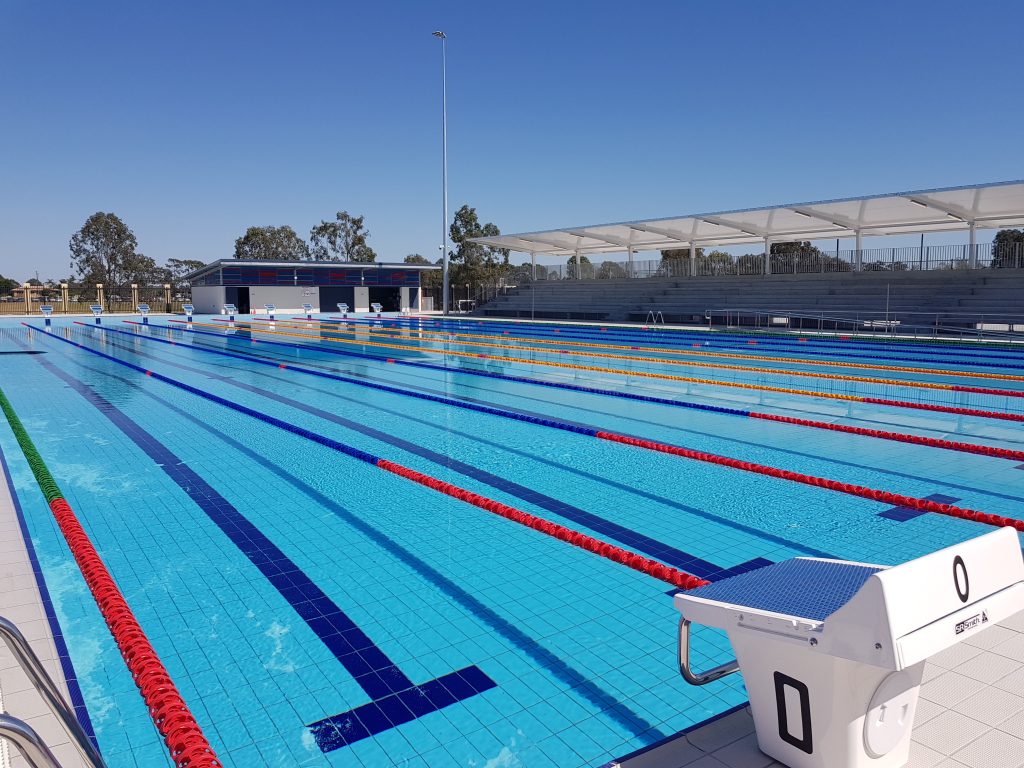 Dear Parents, Carers and Students,
What: 2022 Years 3 – 6 Interhouse Swimming Carnival.
When: 8:45am – 2:40pm (approx), Monday 21 November 2022.
Where: Canterbury Aquatic Centre – Canterbury College.
Who: For ALL Years 3-6 Students | Their Parents & Carers Most Welcome!
Contact: If you have any questions or concerns, please contact Mr Ben Maxfield: Head of HPE & Sports Prep – Year 6 –
Uniform
Students are to wear to and from the College:
•Canterbury House Shirt
• PE Shorts
• PE Socks
• Sports Shoes
While at school:
Students may decorate themselves with House Colours (face zinc etc), but this must not be used until they get to school.
Students may dress up in a House theme, but no crepe paper is to be used.
While swimming:
•Boys: Swimmers OR Boardshorts
• Girls: One-Piece Swimmers OR Tank Top Swimmers With Boardshorts (no bikinis, stomach must be covered)
• Swim Caps: Students' Own House Caps (the one they wear to PE).
Students must also bring:
•Sunscreen
• Water Bottles x 2
• Spare Underwear to change into at the conclusion of all events
• Towel
• Packed lunch and morning tea.
Spectators
Parents, carers and spectators are most welcome and encouraged to attend.
For those adults attending, please sit in the grandstand bay closest to the finish line.
Please Note: Students will not be allowed to sit with their parents, and will be required to sit in their House areas, supporting their friends and cheering on their House.
Food
The Splash & Smash Kiosk will be operational during the designated breaks for students, but please ensure they pack substantial food for the day.
Spectators will be able to visit the kiosk throughout the day.
Student Race Information
Students will need to nominate for freestyle, backstroke, breaststroke and butterfly.
They will be given class time to complete their nomination form.
Students are only able to swim in one race for each stroke – 25m or 50m.
It is important to note that students will swim in their year levels.
Novelty Events
If your child is not a confident swimmer, there will be an opportunity for them to participate through the House Swim at the start of the day, as well as during the lunch break.
If your child is unable to swim 25 metres, and must be closely monitored near the water, please email Mr Maxfield –
Please Note: Should a student be deemed not competent at swimming by qualified lifeguards and/or Canterbury staff, the student will be unable to swim in any further events.
Competitive Swimmers
Beenleigh Zones, Junior TAS team selection, and Age Champion points are only accumulated from the 50m events.
The 2023 Canterbury College Junior TAS Swim Squad will be made up of students with the fastest times from the four strokes over 50m from this carnival.
If you have any questions, please do not hesitate to ask.
Yours faithfully
Mr Ben Maxfield – Head of HPE & Sport (Junior School)
Mrs Michelle Leftwich – Head of Junior School
——————–
2022 Years 3-6 Interhouse Swimming Carnival Schedule
8:35am Walk to Canterbury Aquatic Centre with classroom teacher
8:40am All students seated in grandstand
8:50am Safety Announcement: Event Rules, Safety, First Aid, Toilets
9:00am House Swim: All students one House at a time (B, C, G, K, R, T)
9:15am 50m Freestyle
9:50am 25m Freestyle
10:10am 50m Breaststroke
10:30am 25m Breaststroke
10:55am – 11:25am Morning Tea: Free swim one House at a time
Students can use the Splash & Smash Kiosk
11:40am 50m Backstroke
12:15pm 25m Backstroke
12:45pm 50m Butterfly
1:10pm 25m Butterfly
1:30pm – 2:15pm Lunch: Free swim one House at a time
Students can use the Splash & Smash Kiosk
2:15pm Relay Races and Novelty Races
2:40pm Clean Up and Pack Up