2022 Performing Arts Rehearsals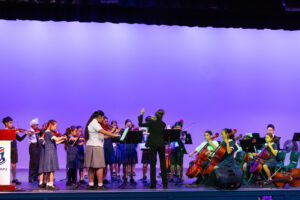 Performing Arts Ensemble Rehearsals commence in Week 3 on Tuesday 8 February 2022.
Please CLICK HERE for the full rehearsal schedule including days, times and venues.
To enrol in a Music ensemble, please CLICK HERE.
We encourage full participation in all co-curricular and extra-curricular school activities.
So if there is a clash with another scheduled activity, please contact Dr Katrina Peddell via email at – 
Should you have any questions regarding ensemble participation, please contact the following staff members:
Dr Katrina Peddell
Director of Music
Canterbury College