2022 Junior School Drama Opportunities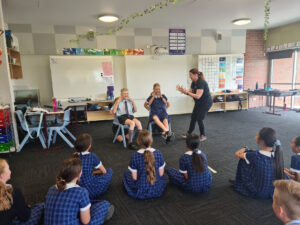 Dear Parents and Carers,
Please see below information regarding an opportunity for students to participate in Co-Curricular Drama with Canterbury in 2022.
Years 4-6: Junior School Drama Ensemble
Students in the Junior School Drama Ensemble will work on developing skills in dramatic play.
They will work on use of voice, body, place and space to present a convincing narrative.
In addition, students will be introduced to the basics of Theatre Sports – short, improvised dramatic games to improve skills in quick thinking, teamwork and dramatic skills.
Term 1
3:30pm – 4:30pm Wednesday afternoons in the Discovery Centre Junior Library
Students should wear their Canterbury Sport Uniform
Please CLICK HERE if you would like your child to participate in Canterbury's Junior Drama Ensemble in Term 1, 2022.
If you have any questions, please contact Miss Rhiannon Ottrey –
Kind regards
Miss Rhiannon Ottrey
Dance and Drama Coordinator
Canterbury College