2022 Canterbury World Ready Futures Expo: 4:00pm – 6:30pm, THIS Thursday 2 June

What: 2022 Canterbury College World Ready Futures Expo!
When: 4:00pm – 6:30pm, THIS Thursday 2 June 2022.
Where: Canterbury Events Centre (CEC) & Yalburru Community Cafe – Canterbury College.
Entry & Parking Via High Road Gate, High Road, Waterford.
Who: For Years 10 – 12 Students + Their Parents & Carers.
Cost: FREE! No RSVPs Required.
This major event is in partnership with a wide range of exhibitors including: tertiary education institutions, apprenticeship and traineeship providers, successful local businesses, the police and defence forces, as well as recruitment and industry experts.
This World Ready Futures Expo will feature practical information and 'real world' advice on numerous post-secondary pathways.
Students and their families will have the opportunity to ask questions and speak with specialists from various fields, to discover the study options and specific occupations available, and find out what each job is really like!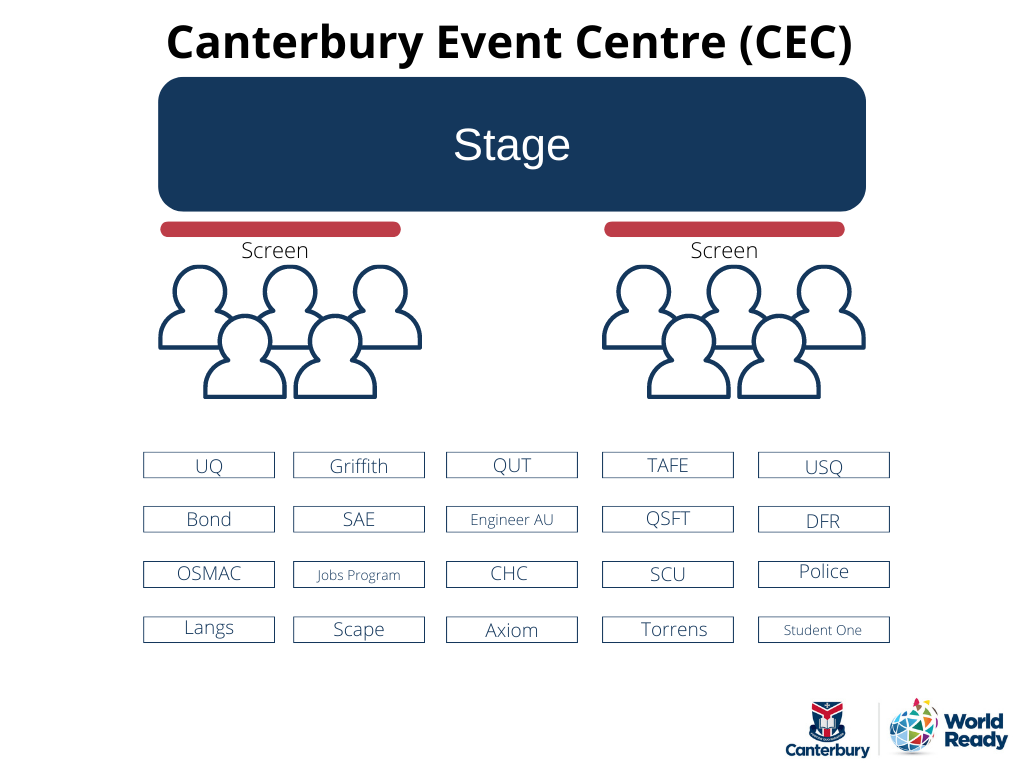 CEC VENDORS / DISPLAYS:
UQ: The University of Queensland
QUT: Queensland University of Technology
USQ: University of Southern Queensland
SCU: Southern Cross University
CHC: Christian Heritage College – Carindale
Jobs Program – QLD Dept of Employment, Small Business and Training (DESBT)
QSFT: Queensland School of Film and Television
ADFR: Australian Defence Force Recruitment
Scape Student Living – Student Accommodation
Student One – Brisbane's Student Accommodation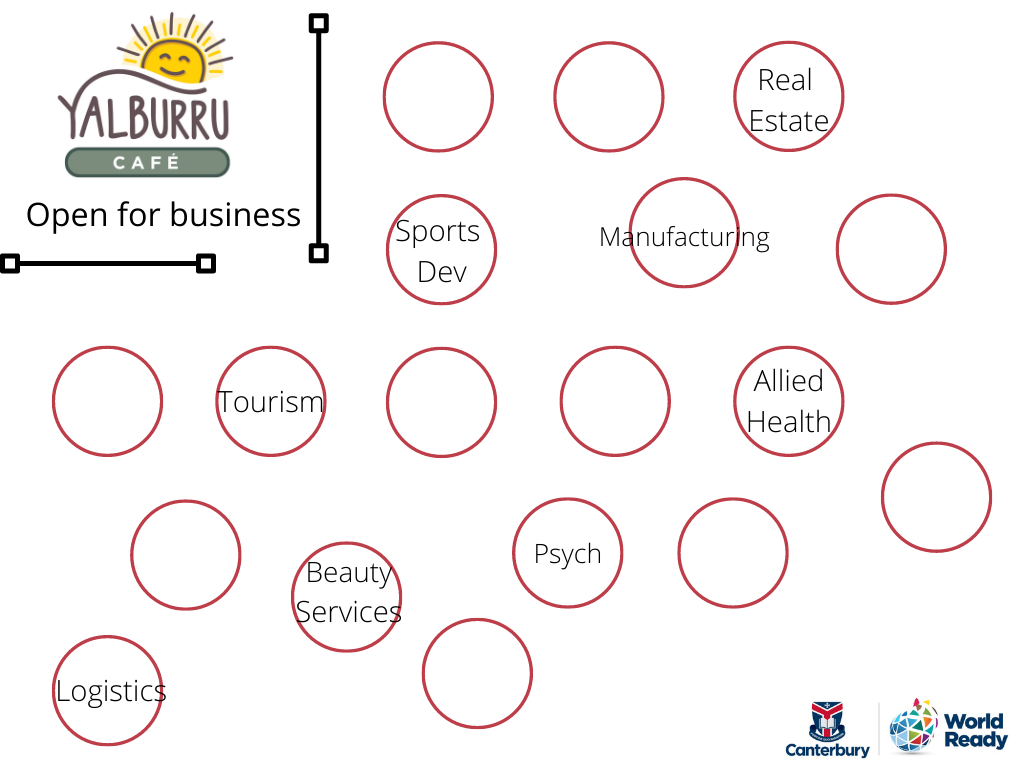 YALBURRU COMMUNITY CAFE – INDUSTRY EXPERTS AVAILABLE:
See you there!