2021 Year 12 Graduation Ceremony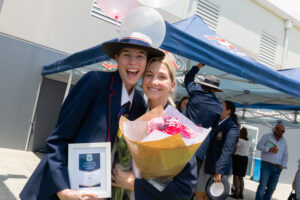 Congratulations to all our wonderful Year 12 students who graduated on Friday 19 November. 🥳👏
Their day started with a final form class in their respective Houses, followed by our emotional Farewell Guard Of Honour – from the iconic Fig Tree to the Canterbury Events Centre – as the whole College lined up to honour Canterbury's Class Of 2021.
Once inside the CEC, our Senior cohort were presented with their framed graduation certificates after Final Roll Call, speeches and blessings during our inspiring Graduation Ceremony.
The full Facebook Album photo gallery can be found at THIS WEBLINK HERE.