2021 Teens In Business Awards – Canterbury's Nominations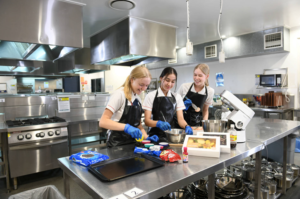 Canterbury is proud to announce that four of its students have reached the finals of the Teens In Business Awards Final Pitch Event for 2021.
Year 10 social entrepreneur students Rory Walker, Fatema Akbari and Ashlyn Dinsdale, have been nominated as finalists in the Teenpreneur of the Year Award for their start-up company Sweet Things.
Sweet Things hand-make and sell delicious varied dessert boxes, of which a portion of the sales go towards charities.
Year 7 student Bhavya-Ashutosh Vaitha has also been nominated for the Empathetic Entrepreneur of the Year Award for his Personalised Electronic Everyday Treatment & Care Adviser (PEETA) App to help support young people with Autism Spectrum Disorder (ASD) and their carers.
If you would like to see these students present their final business pitches, please register online HERE.
Good luck to each of our four students on Wednesday 20 October 2021!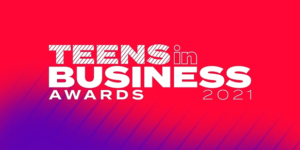 Event Summary
Young people across Australia who have incredibly creative ideas, are developing and running amazing businesses, and creating value for their communities.
A joint initiative by Young Change Agents, Tech Girls Movement, and BOP Industries, the 2021 Teens In Business Awards is a program that acknowledges, celebrates, and amplifies the creativity, passion, and interests of young people as they try to create positive change in their communities.
The Teens In Business x Sparkfest Event will be an opportunity to hear from our award finalists as the finalists for each category pitch their ideas to an audience before the winners are announced.
This event will be held virtually via Zoom and recorded, and will be part of the 2021 Spark Festival!